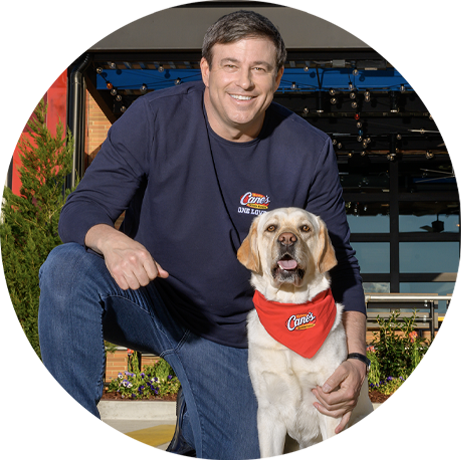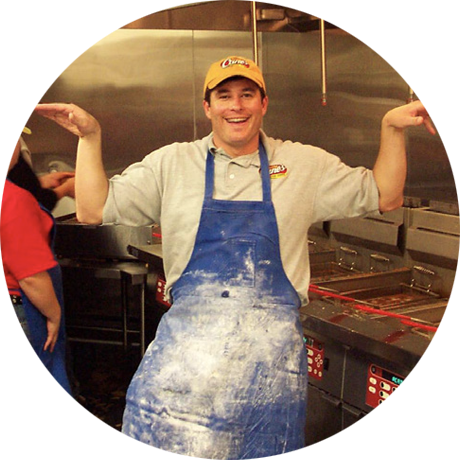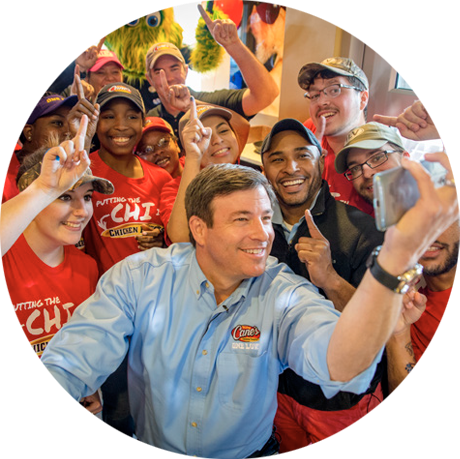 Todd Graves - Founder, CEO, Fry Cook and Cashier
It began as a college dream — a restaurant that served high quality chicken finger meals and nothing else. From this vision, Todd created a business plan that, ironically, earned the lowest grade in the class. The professor said a restaurant serving only chicken fingers in South Louisiana would never work.
Undaunted, the young entrepreneur presented his business plan to any banker that would see him. Each time, Todd received the same negative response. Knowing he would need to raise his own capital, Todd went to California to work as a boilermaker in an oil refinery and then on to Alaska, where he worked in the dangerous trade of commercial salmon fishing. Upon returning to Baton Rouge, Todd reconstructed an old building himself into the first Raising Cane's restaurant naming it after his yellow lab…Raising Cane.
Awards & Recognition
#28 in the Top 100 CEOs in the US by Glassdoor
Ernst & Young Entrepreneur of the Year
SCORE Award for Outstanding Socially Progressive Business
Restaurateur of the Year by the Louisiana Restaurant Association
Louisianan of the Year by Louisiana Life
Television Shows
In addition to appearance on Animal Planet's Treehouse Masters, Discovery's Fast N'Loud and Food Network's Food Court Wars, Todd was also featured on the following series: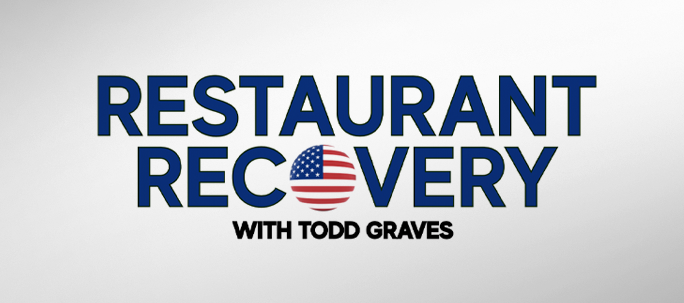 RESTAURANT RECOVERY
In response to the devastating effects of the pandemic on the restaurant industry, Todd created a docu-series Restaurant Recovery. The series, available on Discovery +, sees Graves travel to 10 independent restaurants across the county to help the restauranteurs overcome the struggles of operating during a pandemic.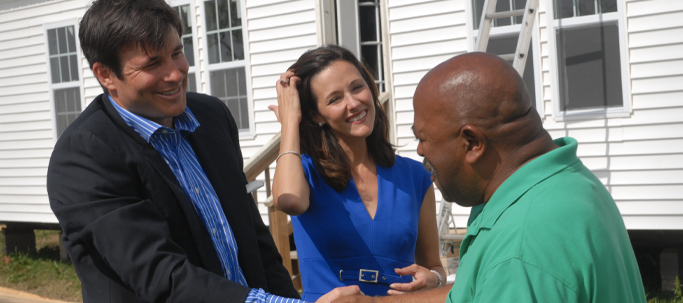 SECRET MILLIONAIRE
In 2008, Todd and Gwen Graves appeared on an episode of Secret Millionaire on FOX which featured the community of South Plaquemines Parish in Louisiana. An area devasted by Hurricane Katrina in 2005, Todd and Gwen donated nearly $400,000 to benefit several community organizations and established the Cane's Plaquemine Parish Relief Fund.