Watch as we partner with Cruising Kitchen's to design and build our new food truck fleet of two on their show,
"Built for Business."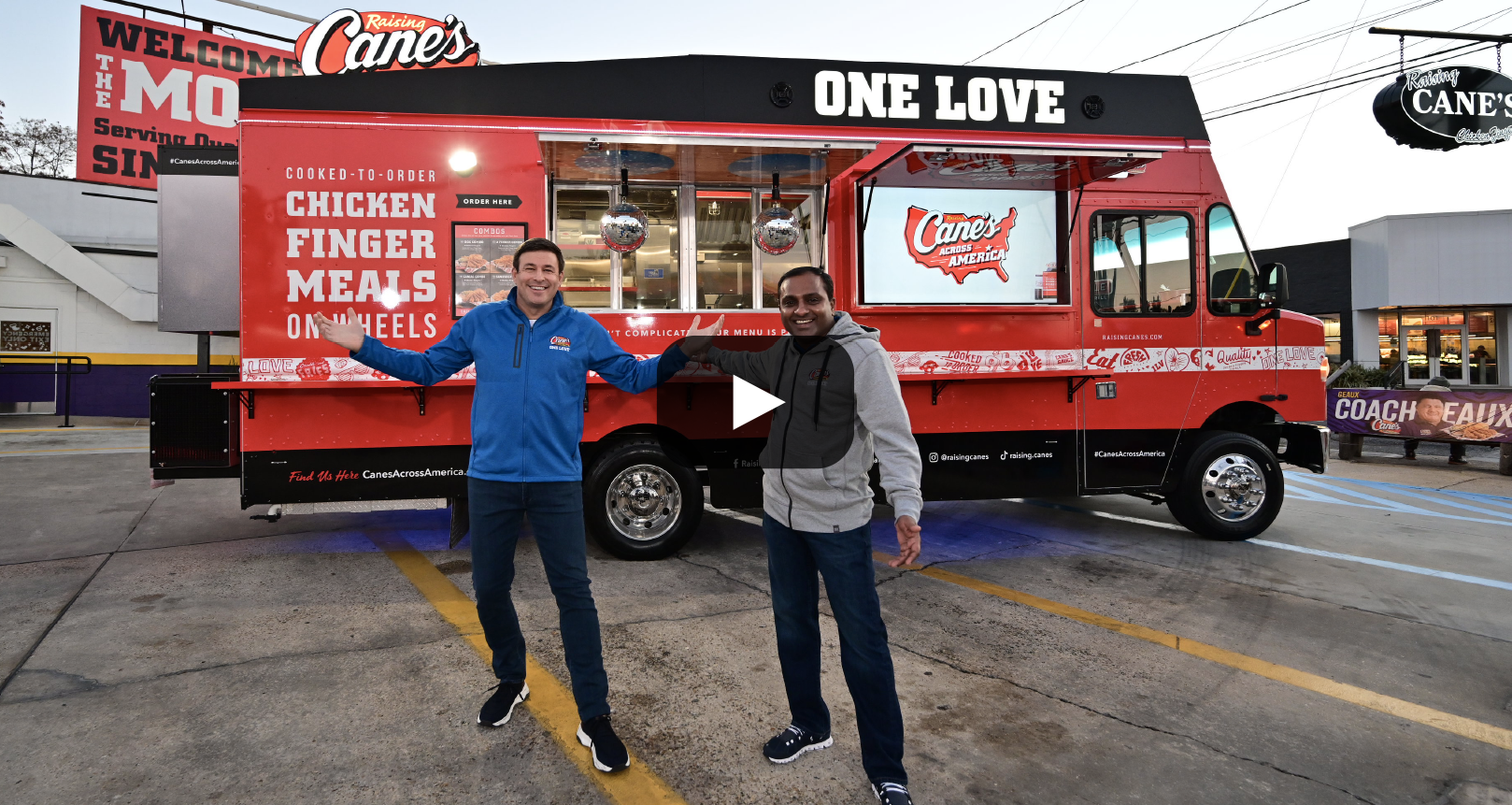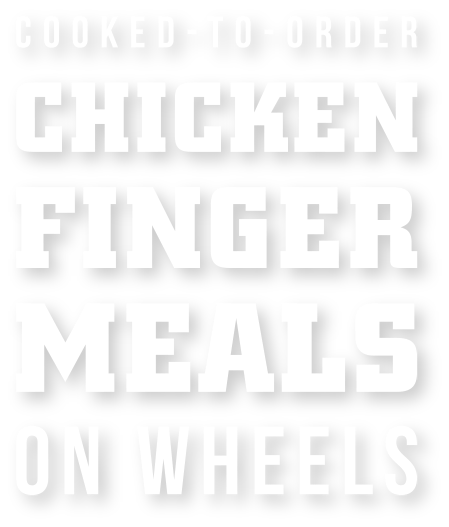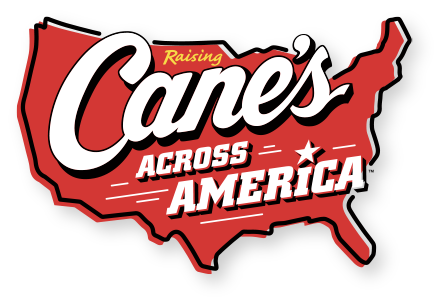 Bringing ONE LOVE® Across America
While we currently have Restaurants in over half of the 50 United States we don't want to stop there. We've decided to turn up the heat - that's right, we're hittin' the gas and heading to uncharted cities across America (well, uncharted for us at least). For almost 25 years, we've been serving up our ONE LOVE®, quality chicken finger meals, and we've picked up some pretty loyal Customers along the way. We like to call them Caniacs. And, when a Caniac tells you they need Cane's in their Community, you find a way to make it happen…even if that means showing up on four wheels!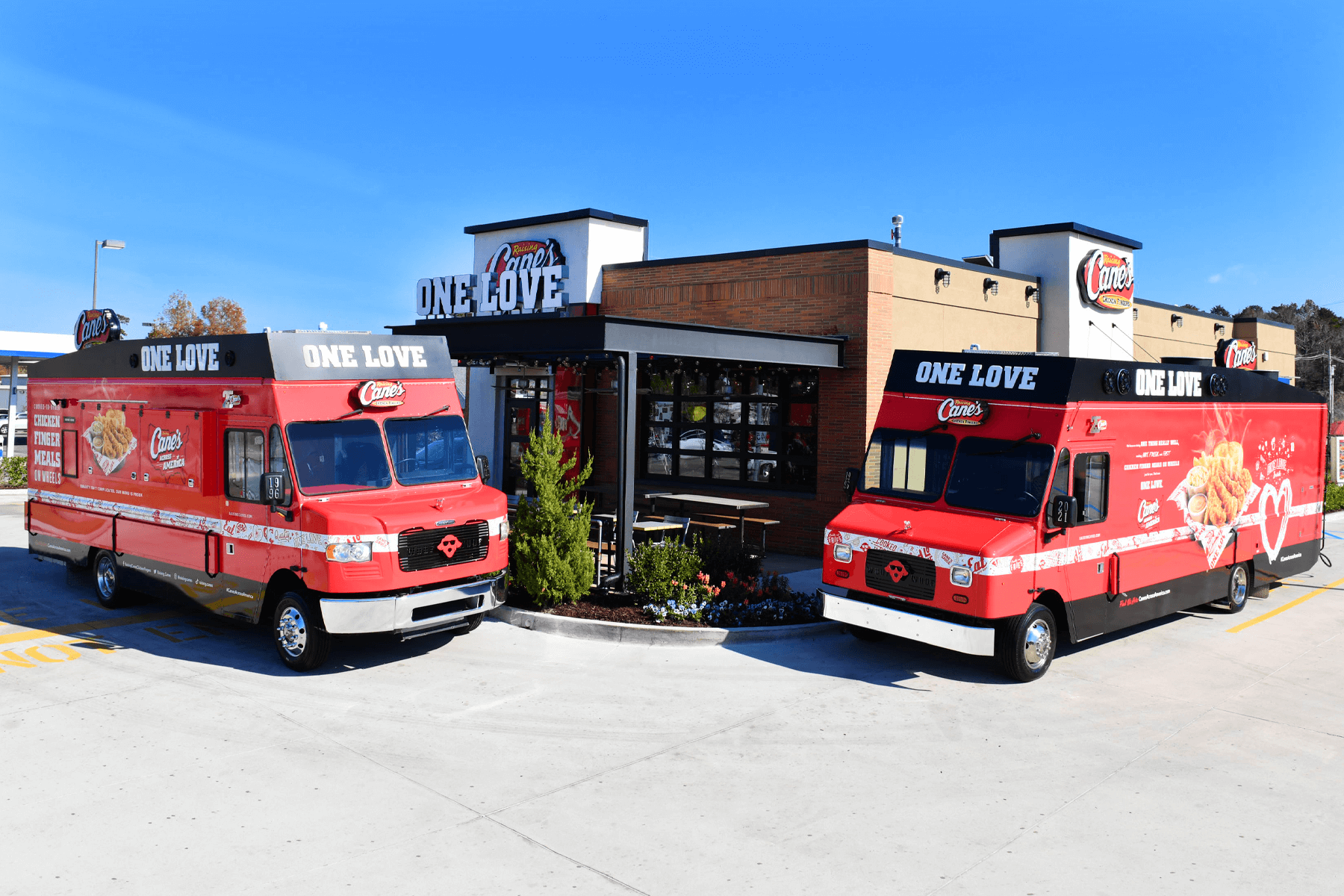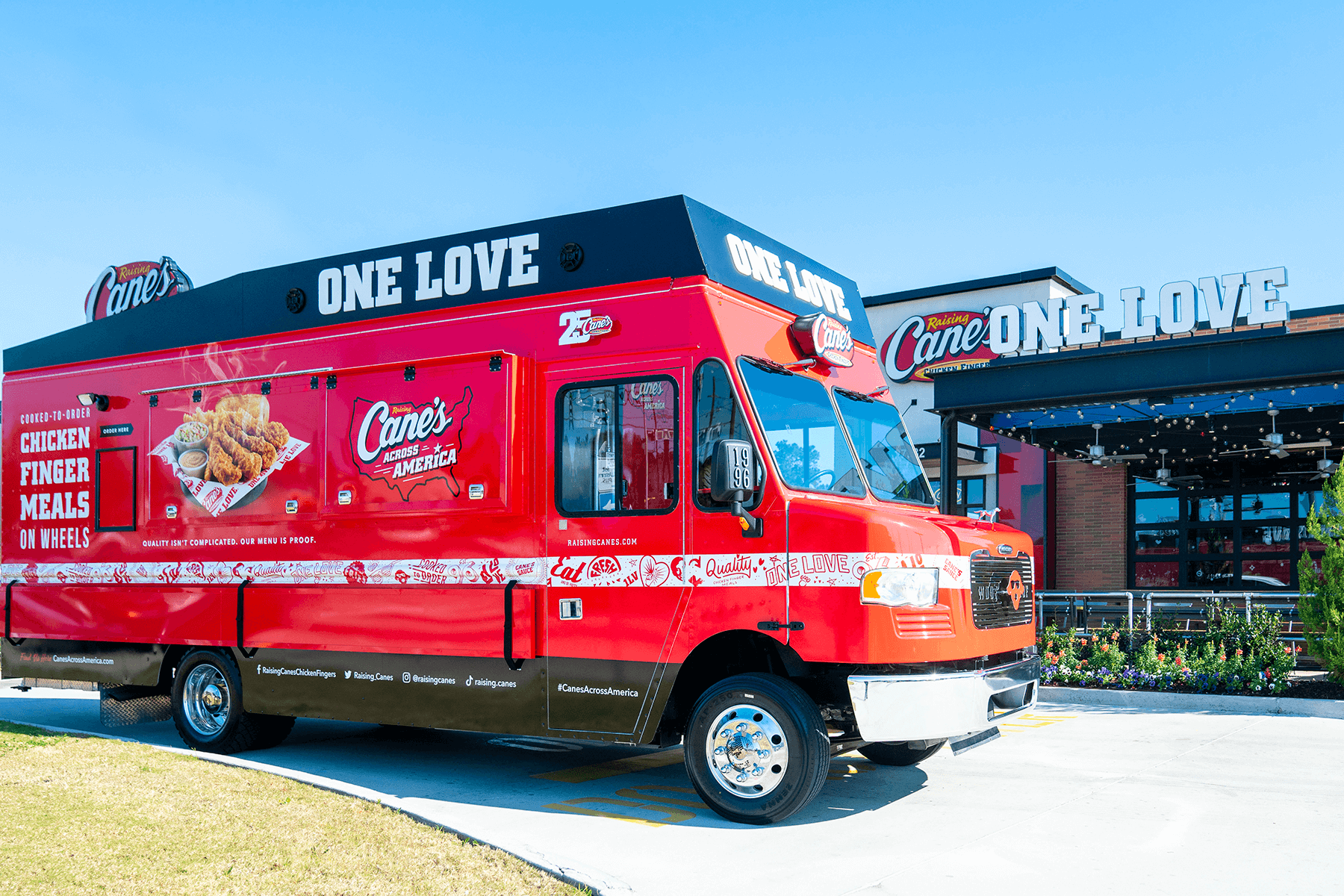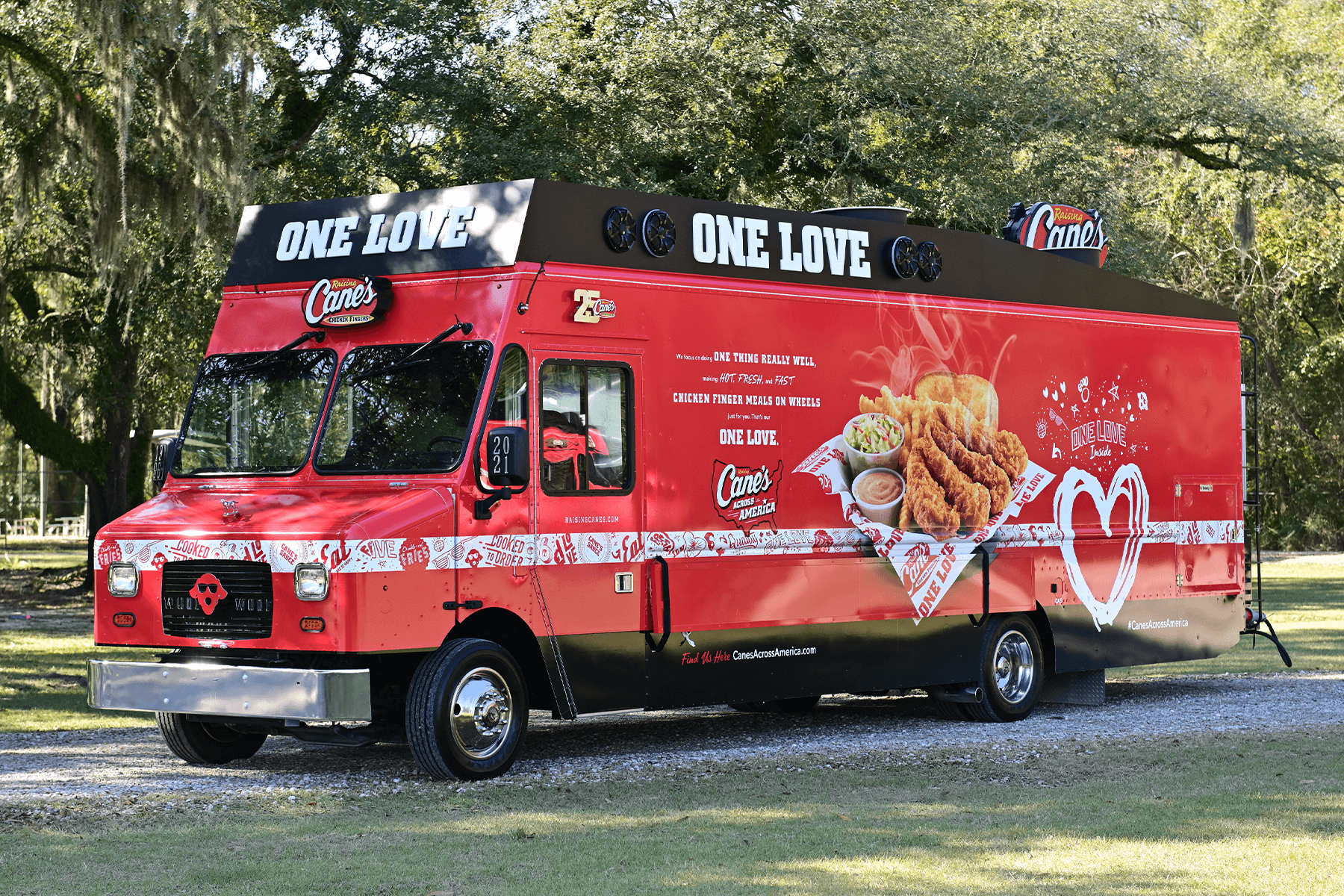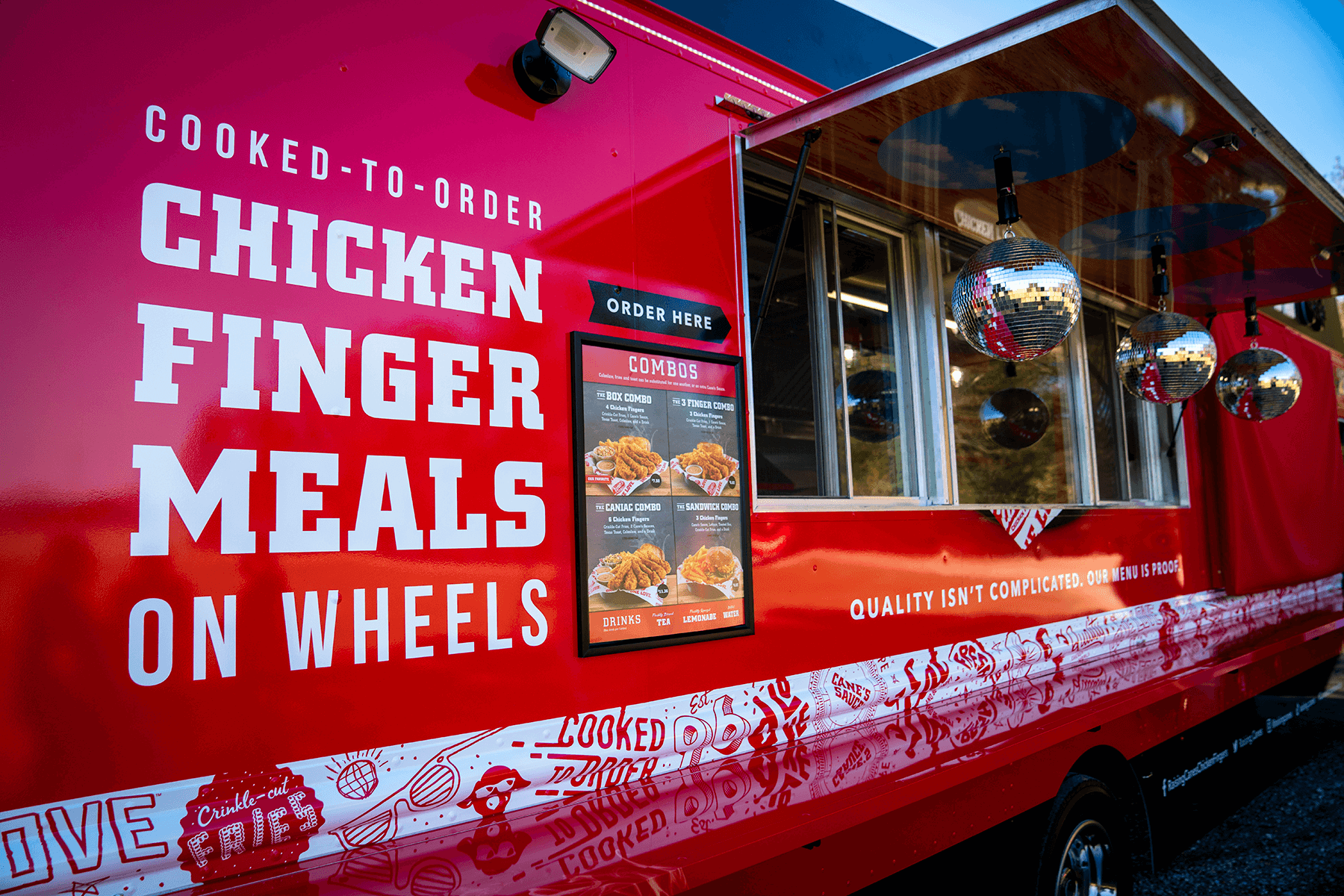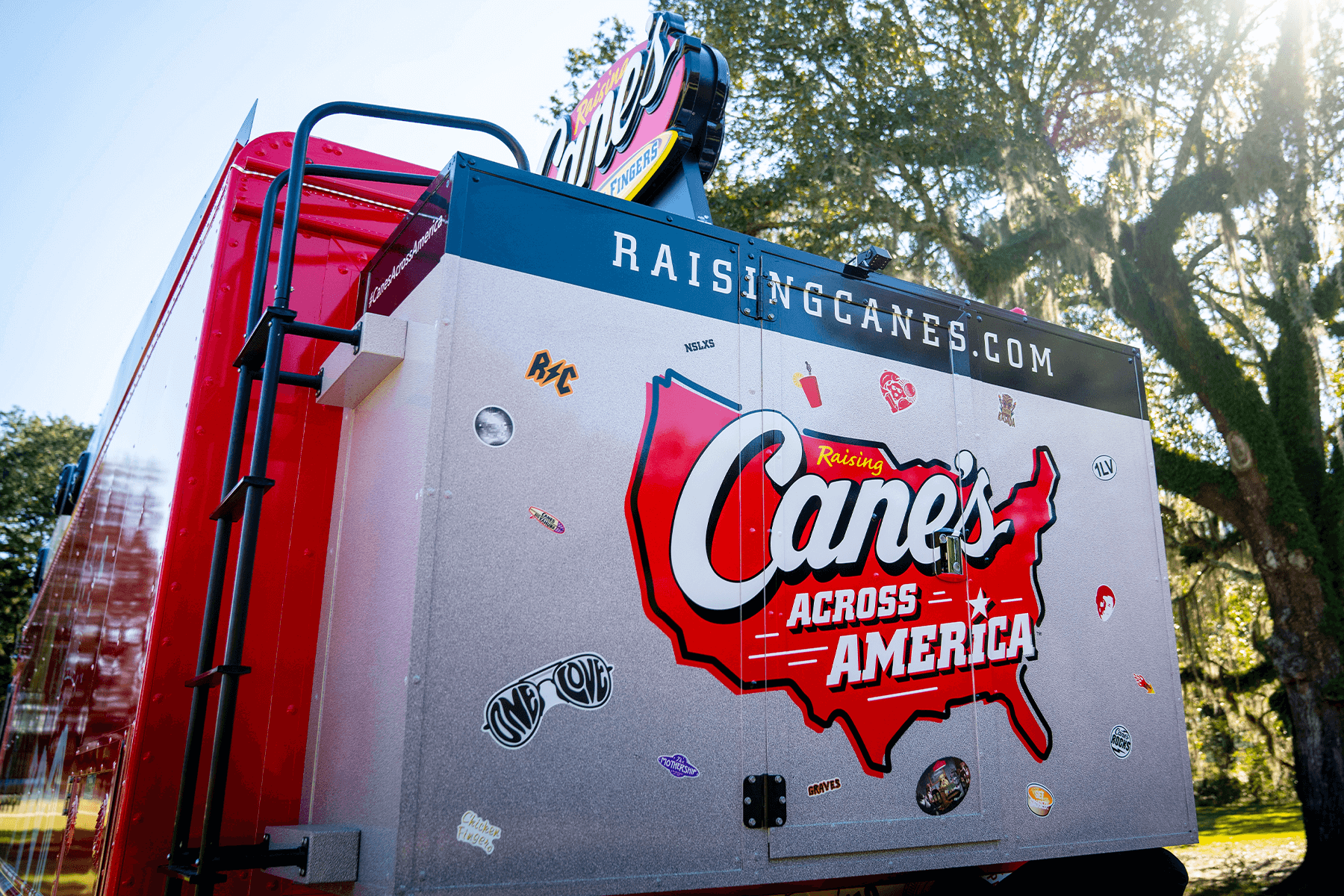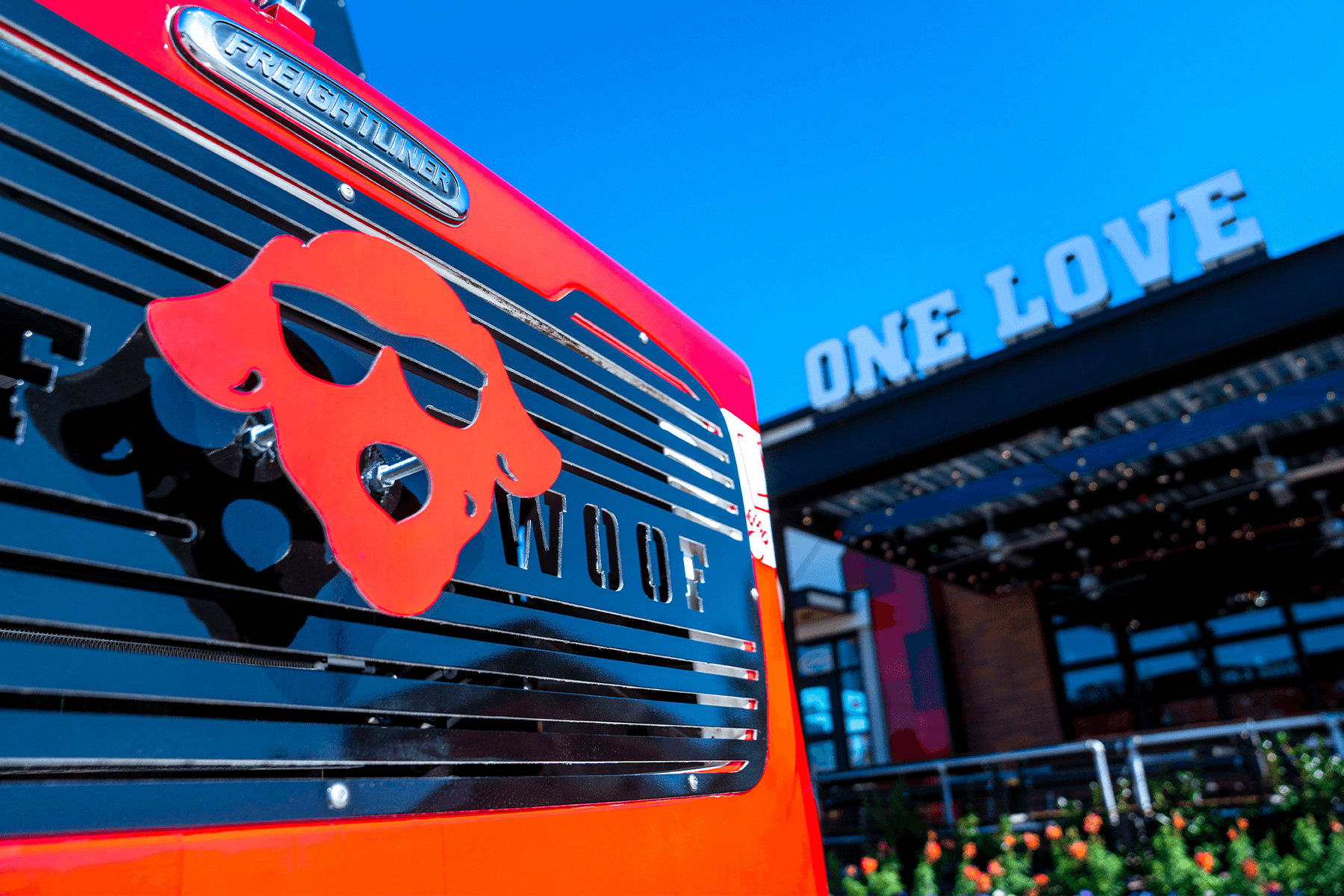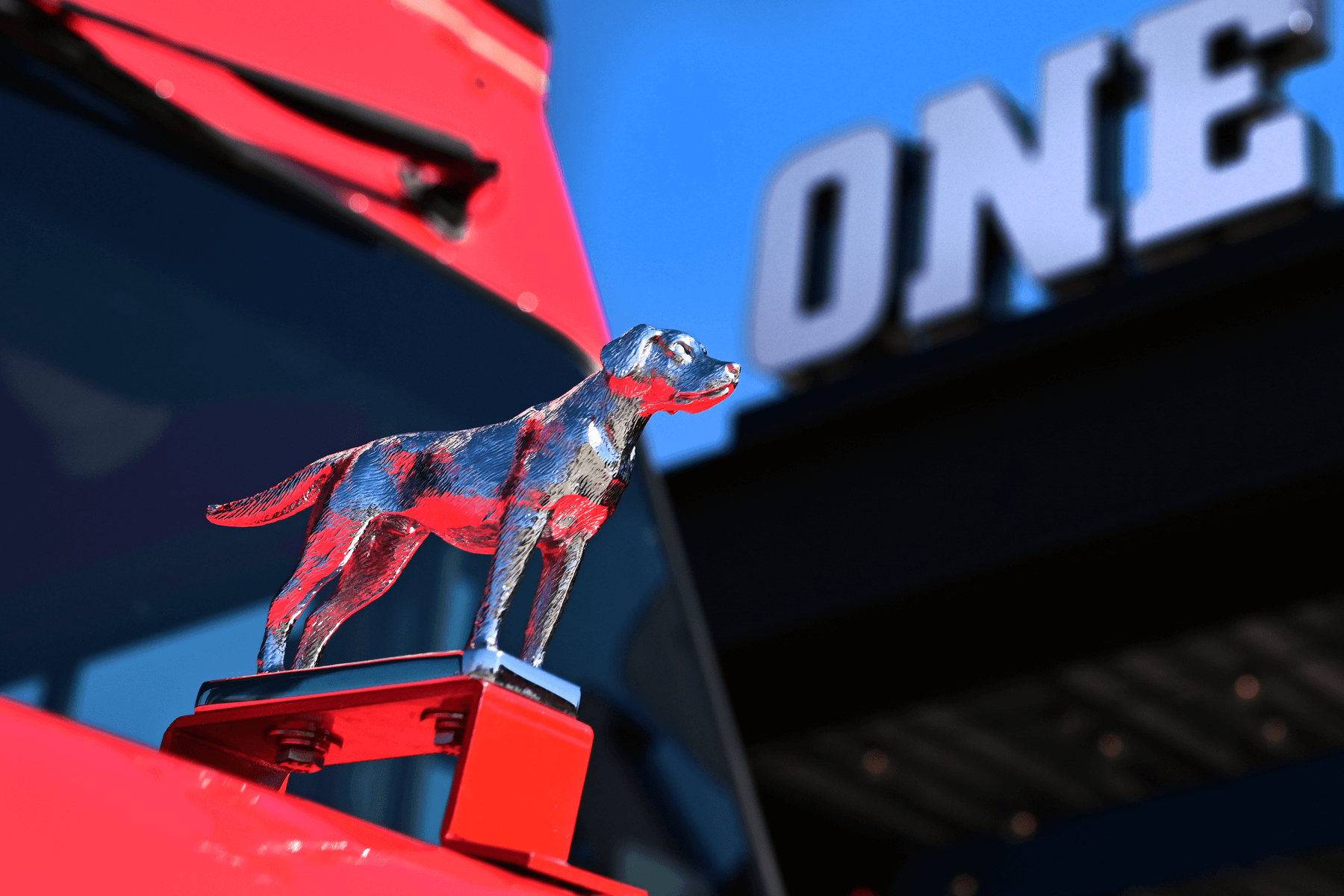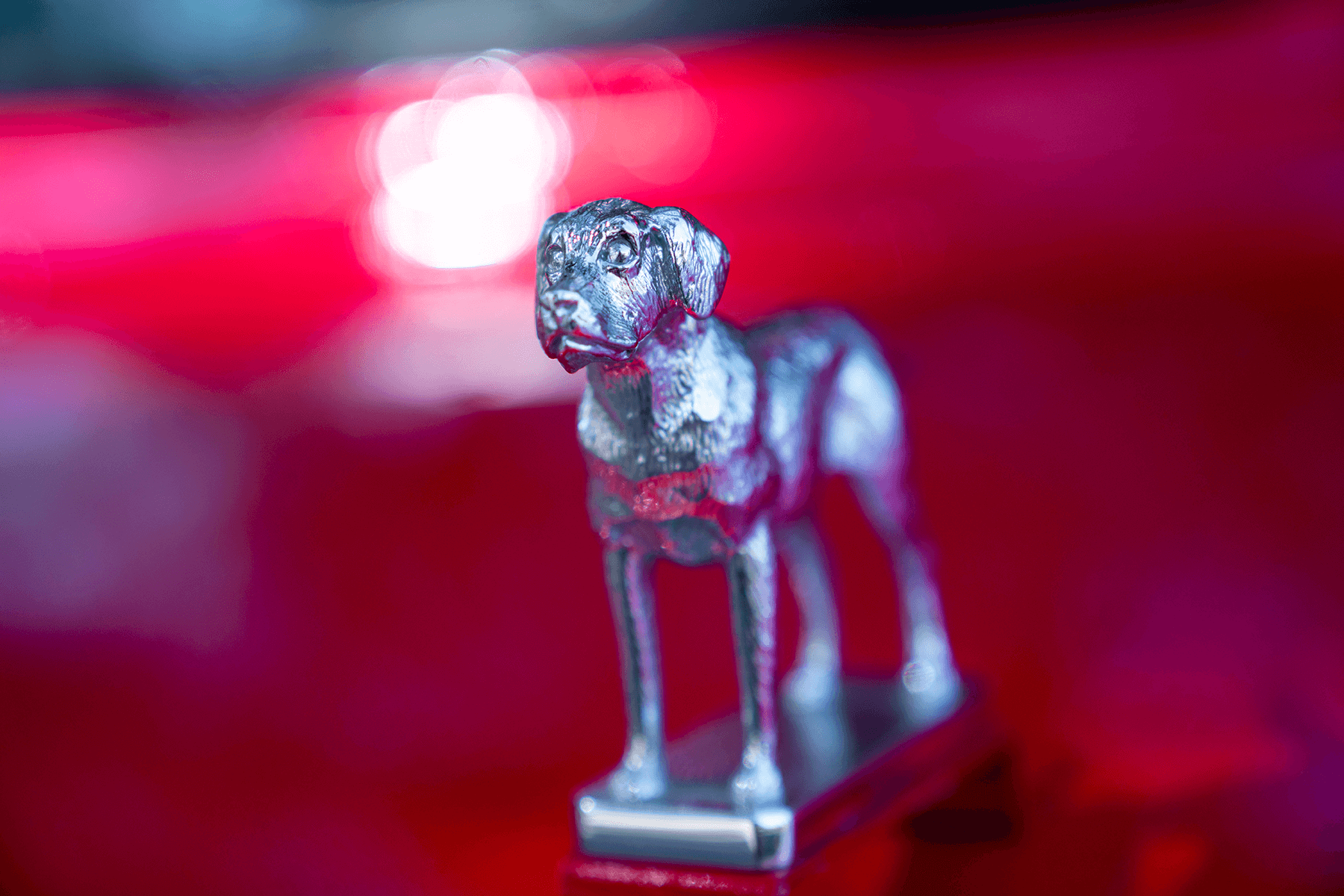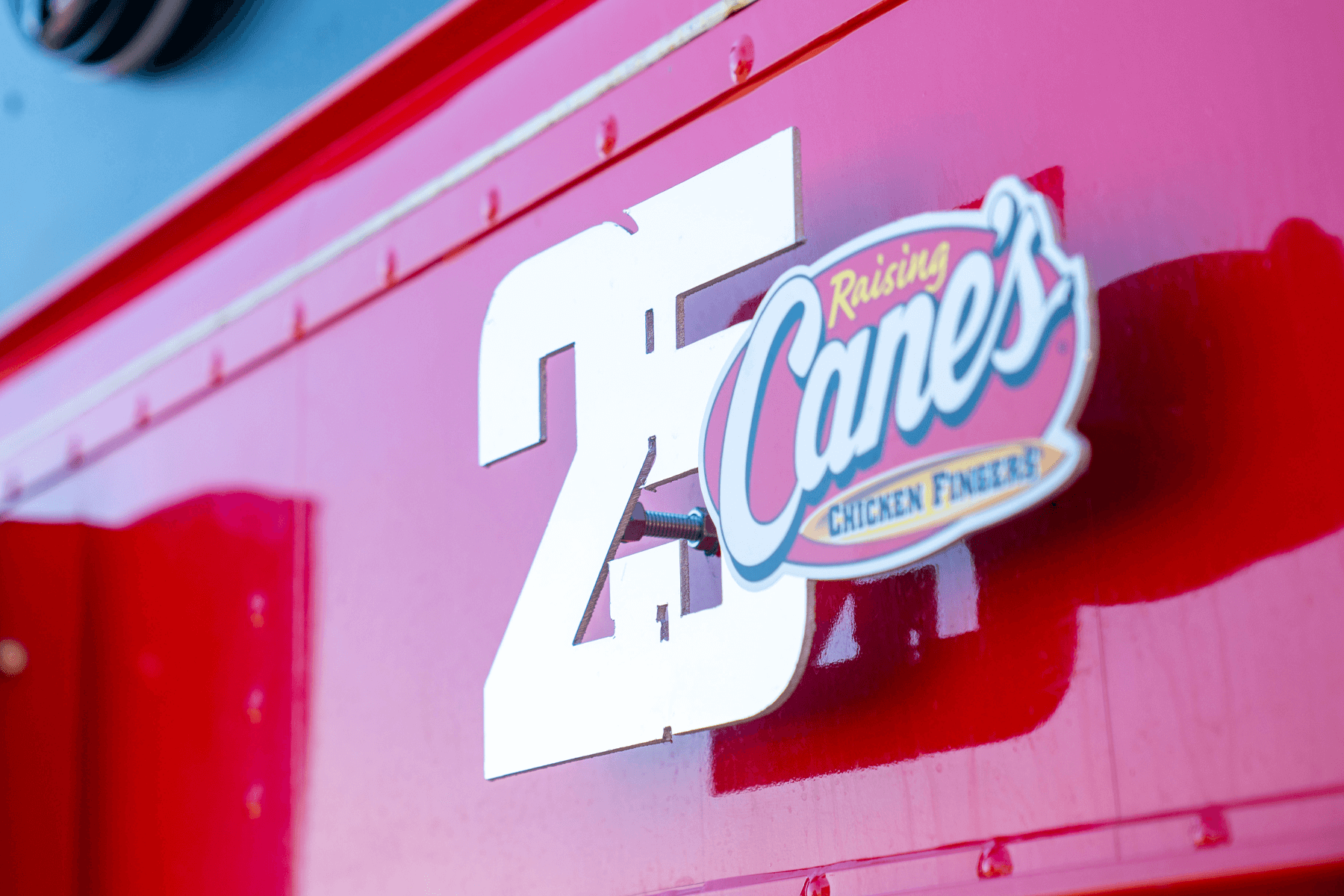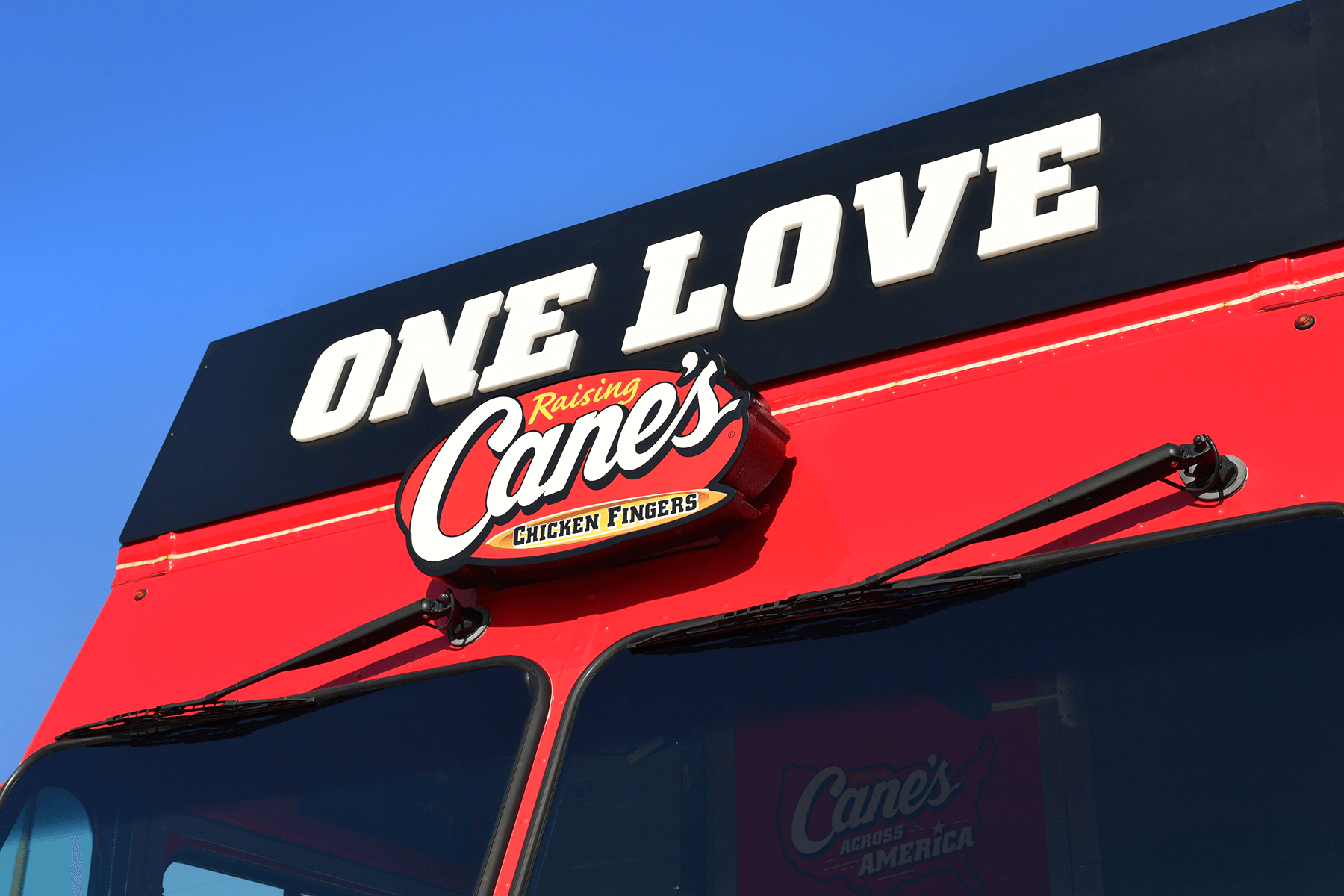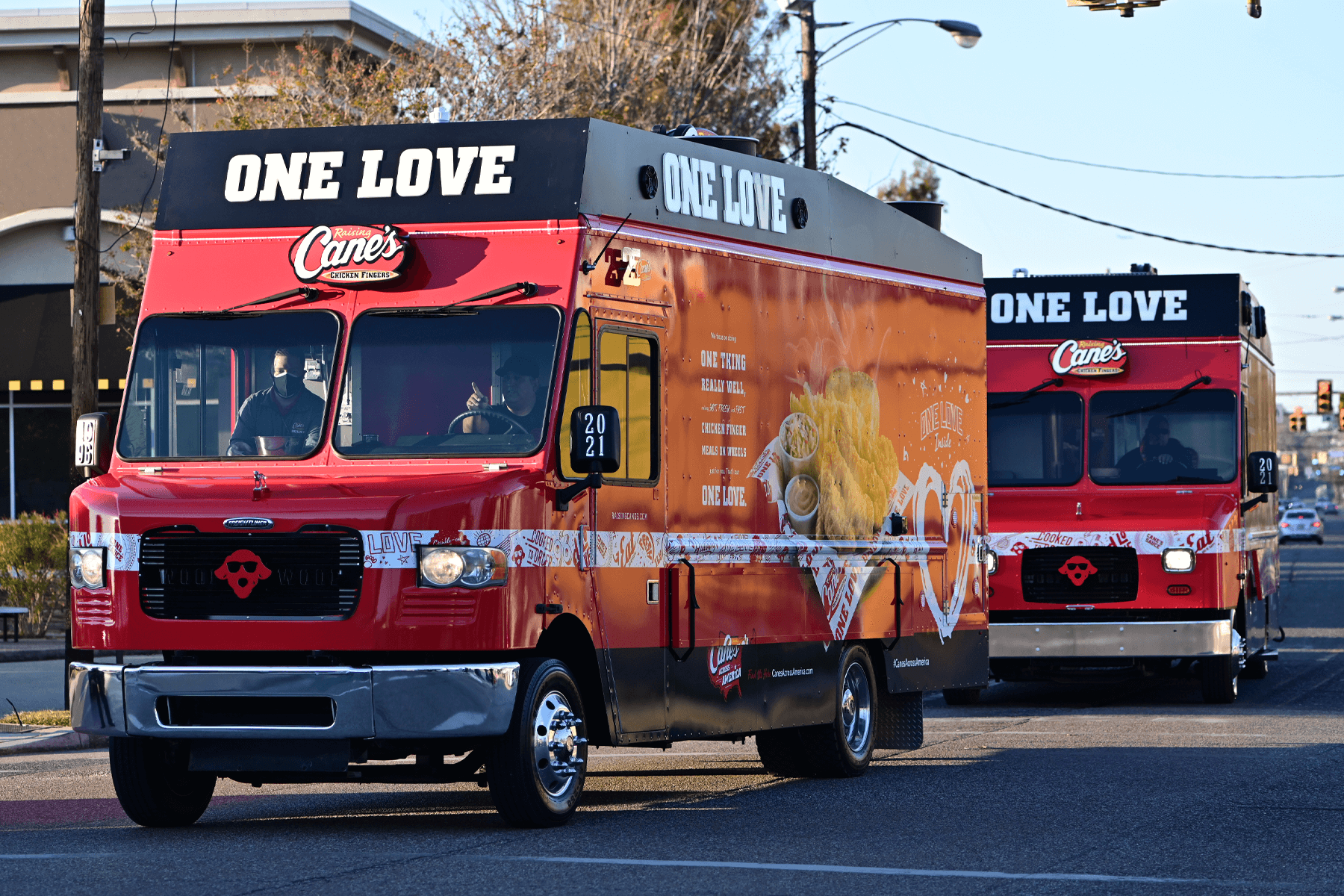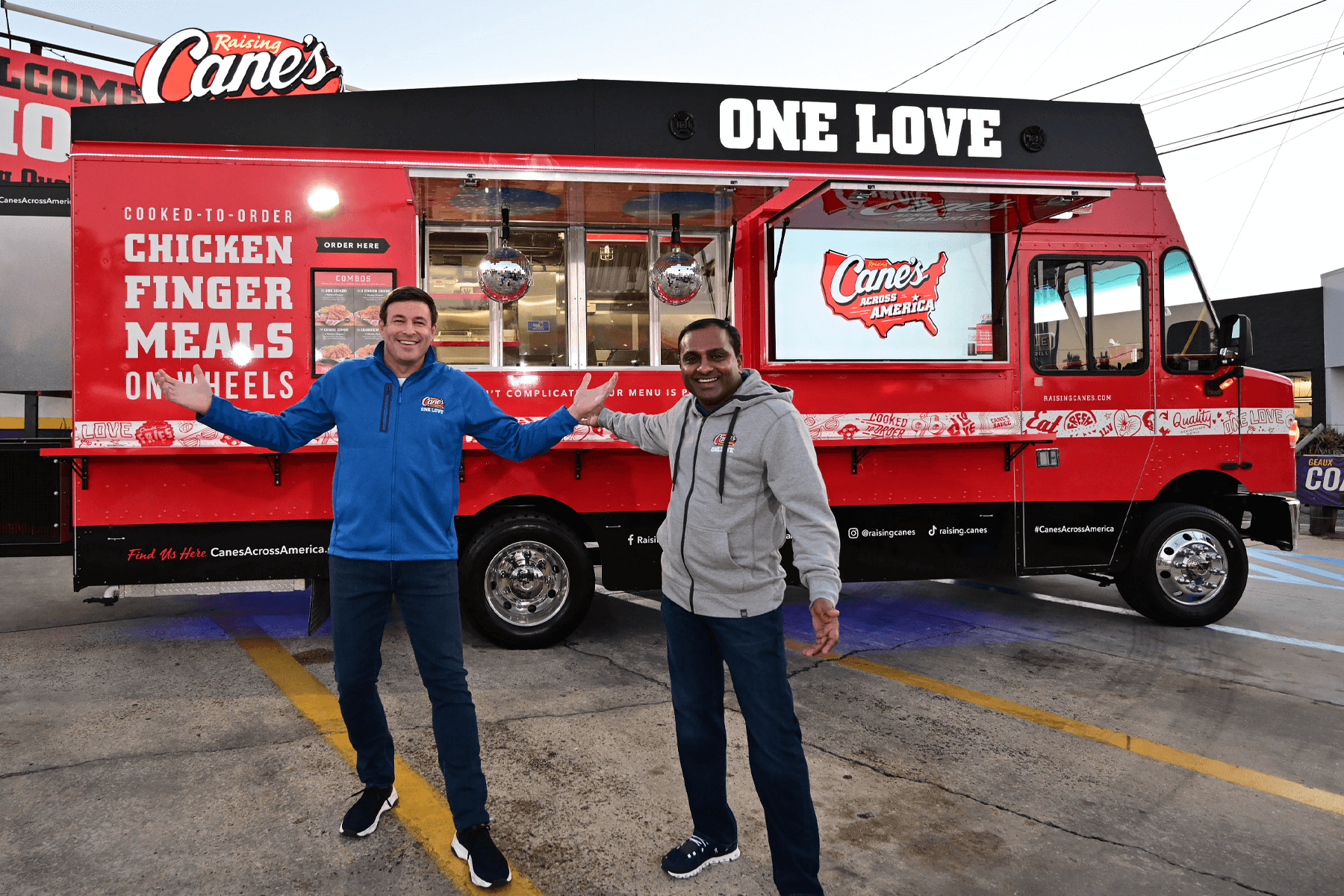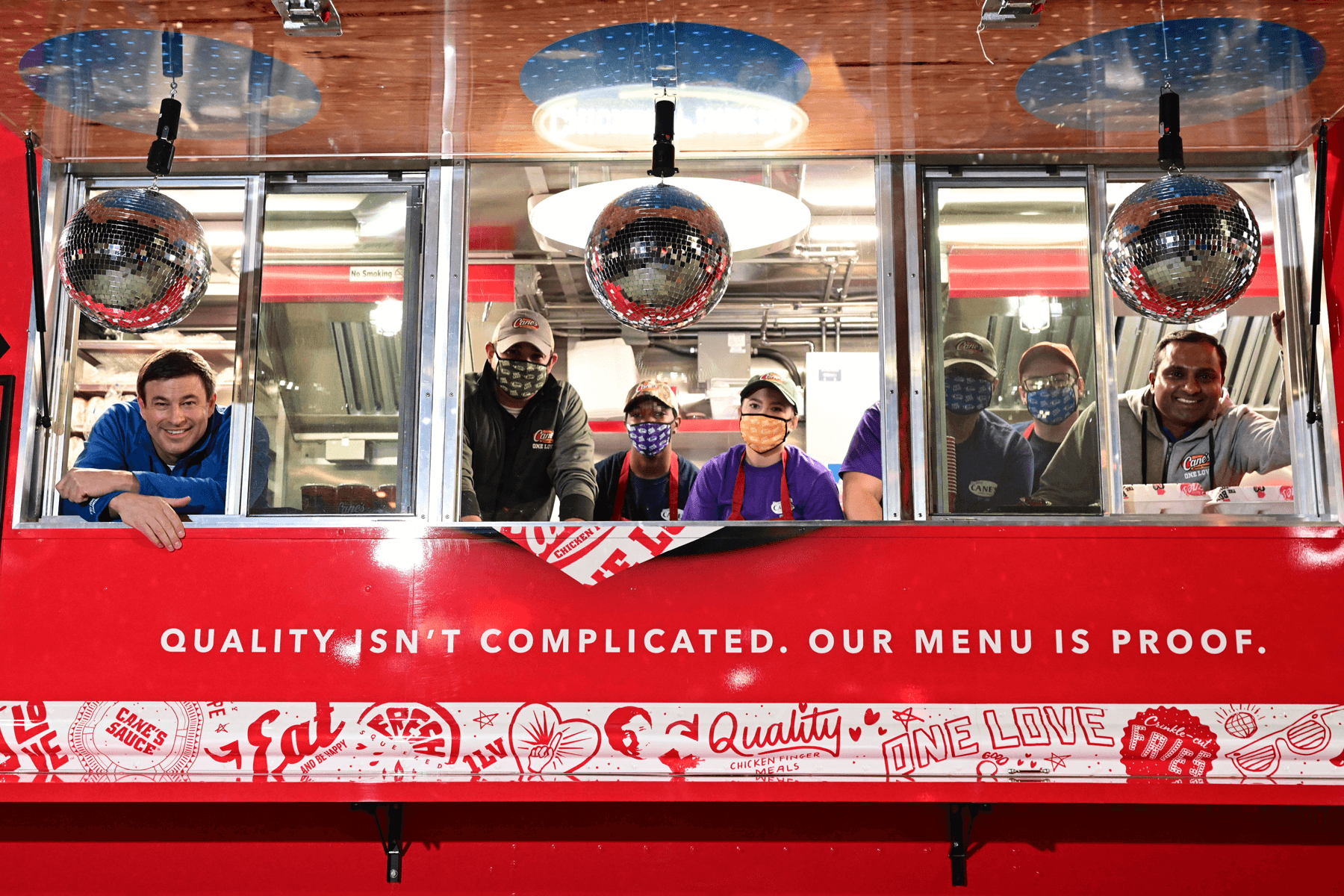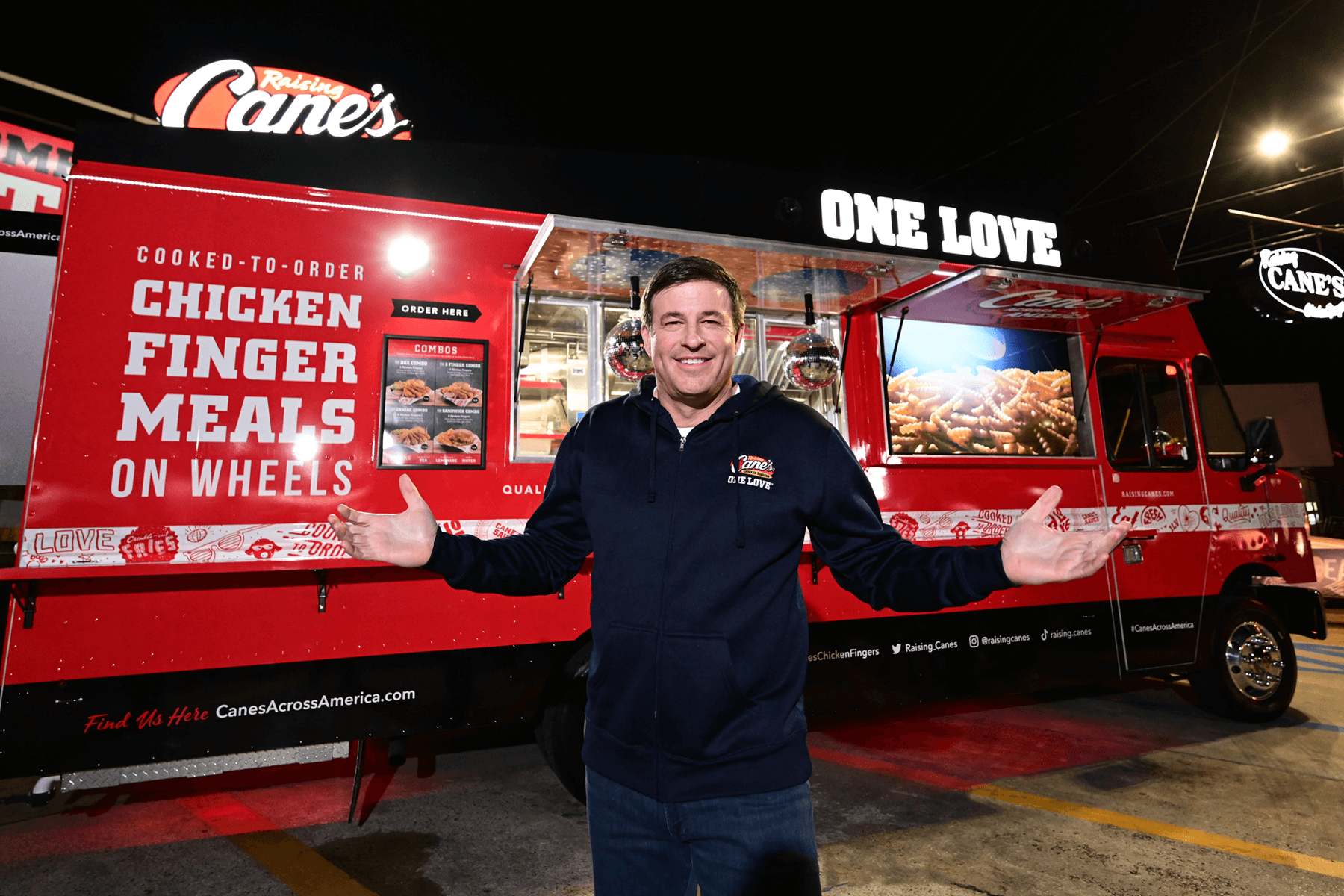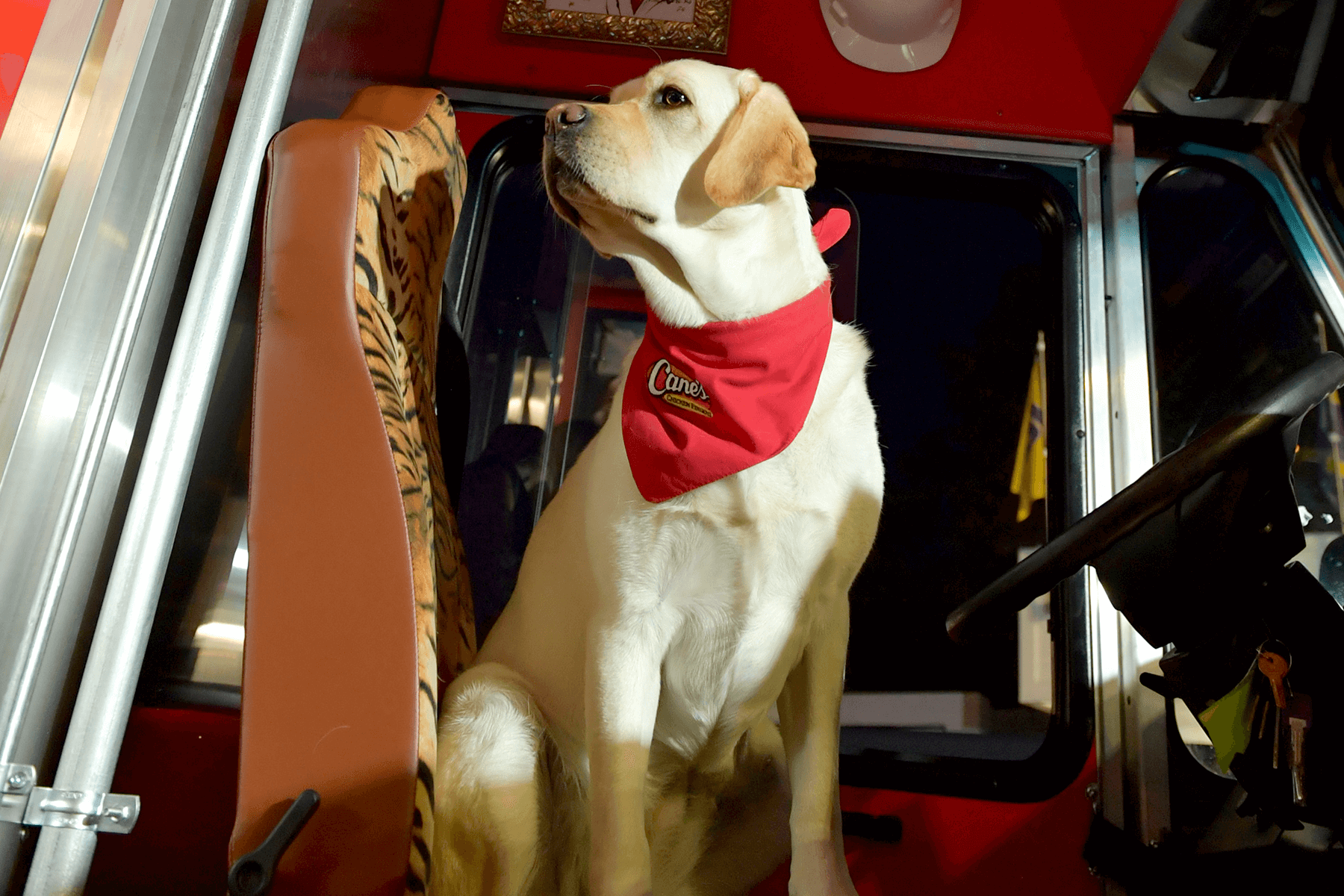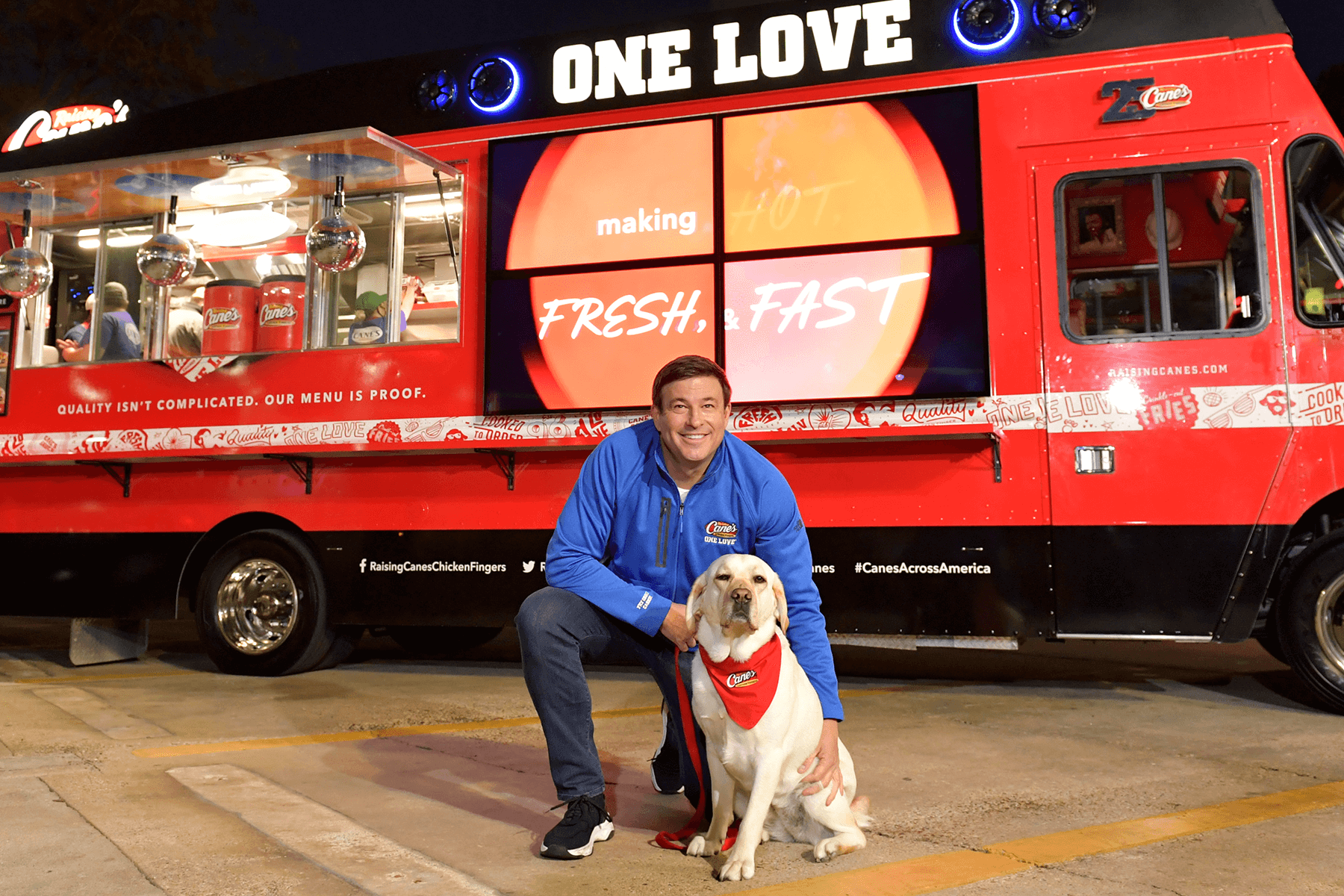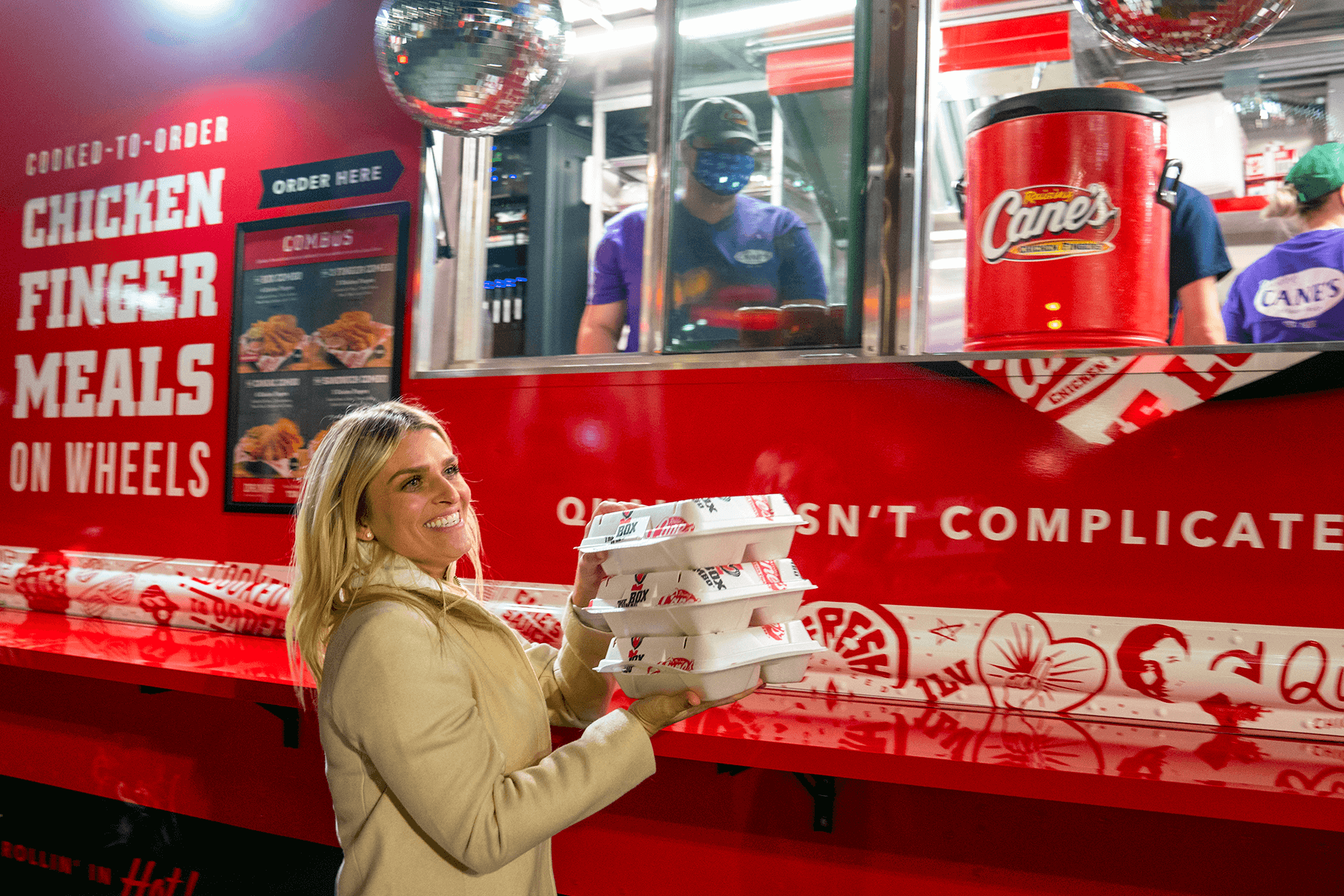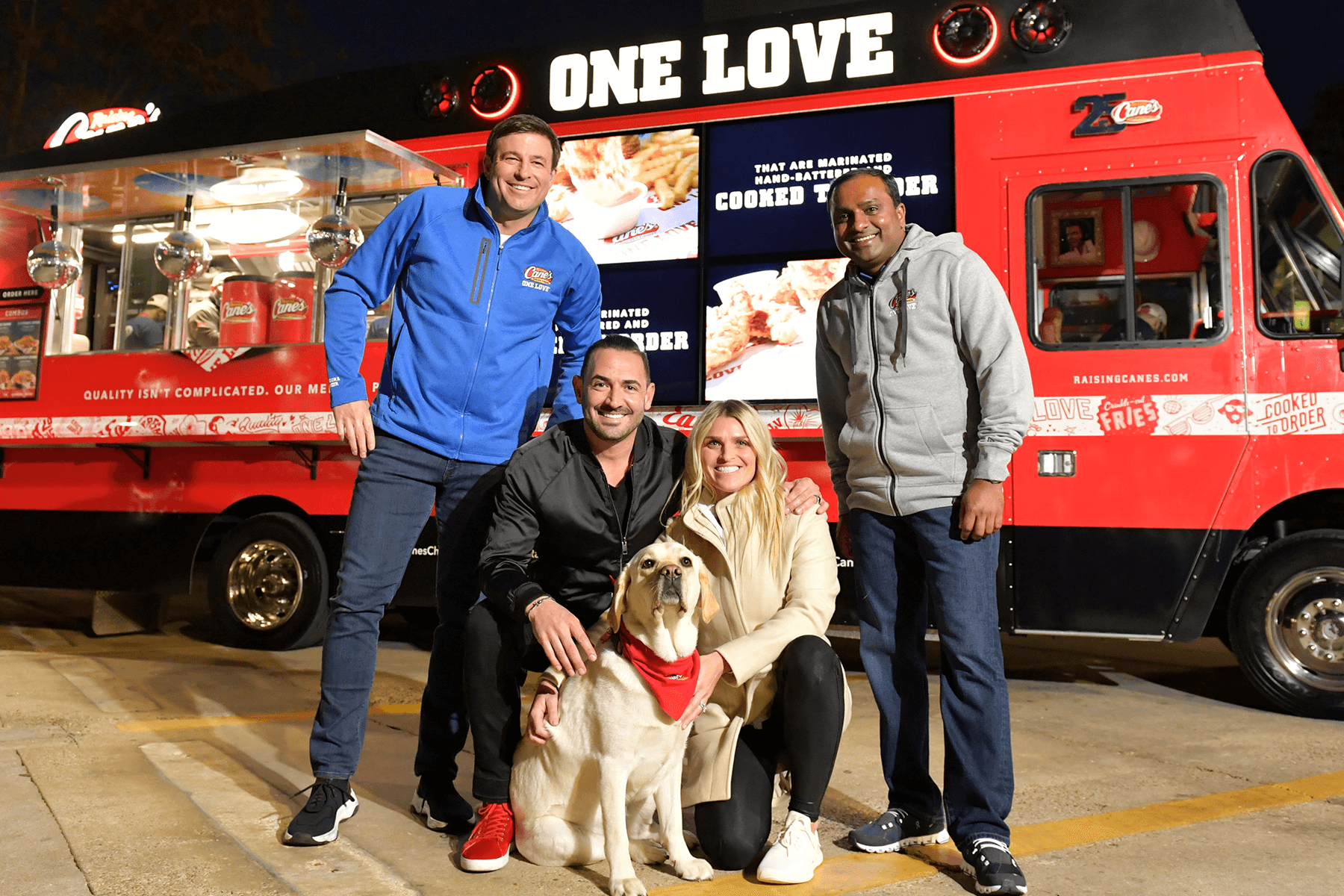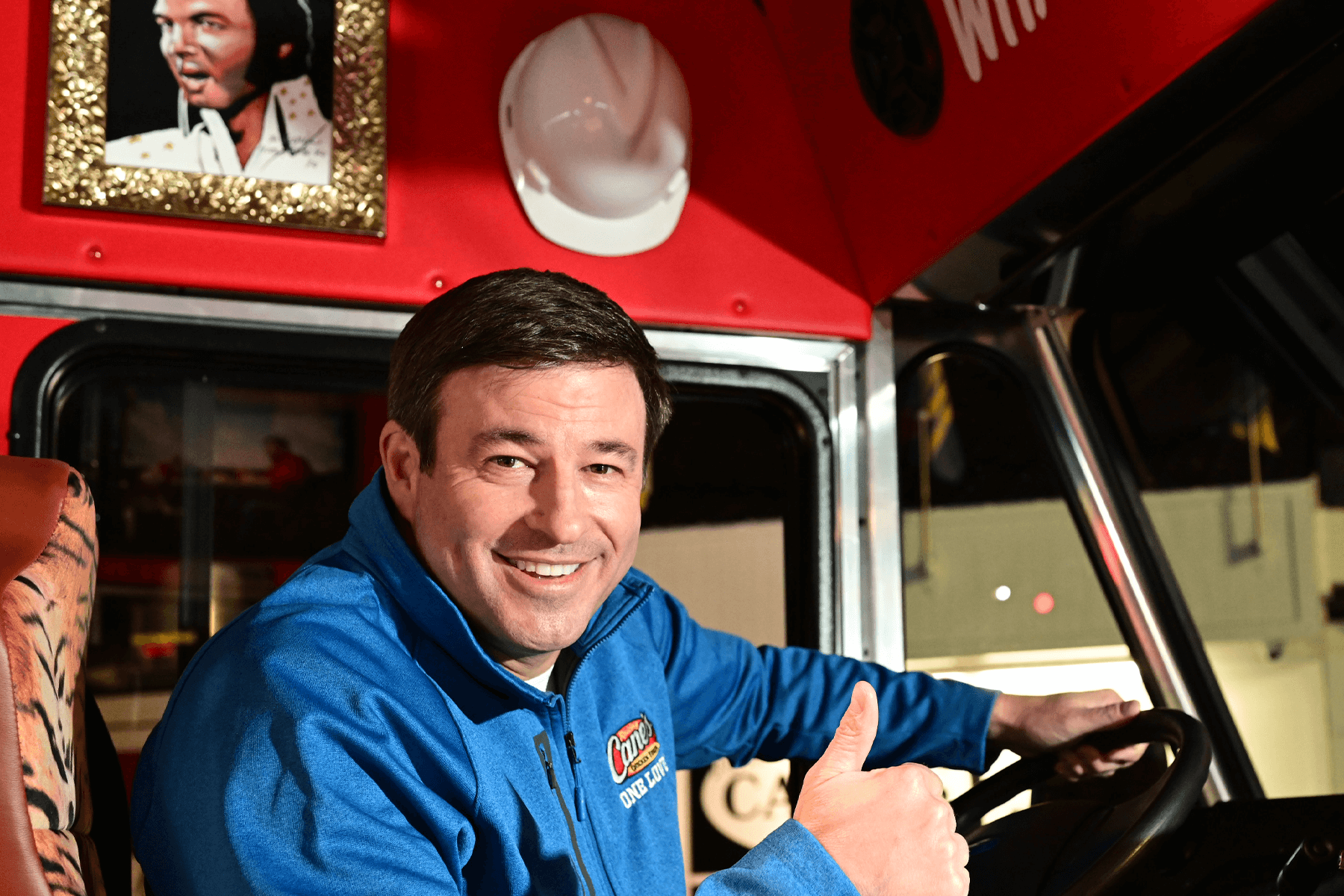 WE'RE ROLLING IN CANIAC-STYLE WITH TWO FOOD TRUCKS!
Check out all the unique features of our 24' and 18' trucks.
EXTERIOR
270-degree DJ stand on the roof, completewith Video Panels
4 Speakers, 2 that light up and sync with the music
Full-size Raising Cane's Monument Sign on the back of the truck
4 Large LED Screens on the side of the truck
Cane Hood Ornament
Custom Cane Truck Grill
3 Disco Balls – that rotate!
Disco Ball Wheel Covers
CAB INTERIOR
Velvet Elvis
Todd and Cane Picture
Hard Hat
Cricket
Disco Ball
KITCHEN
3 Fryers
Full-size Toast Grill
Capacity to produce 800 Box Combos
Neon Chicken Finger Sign