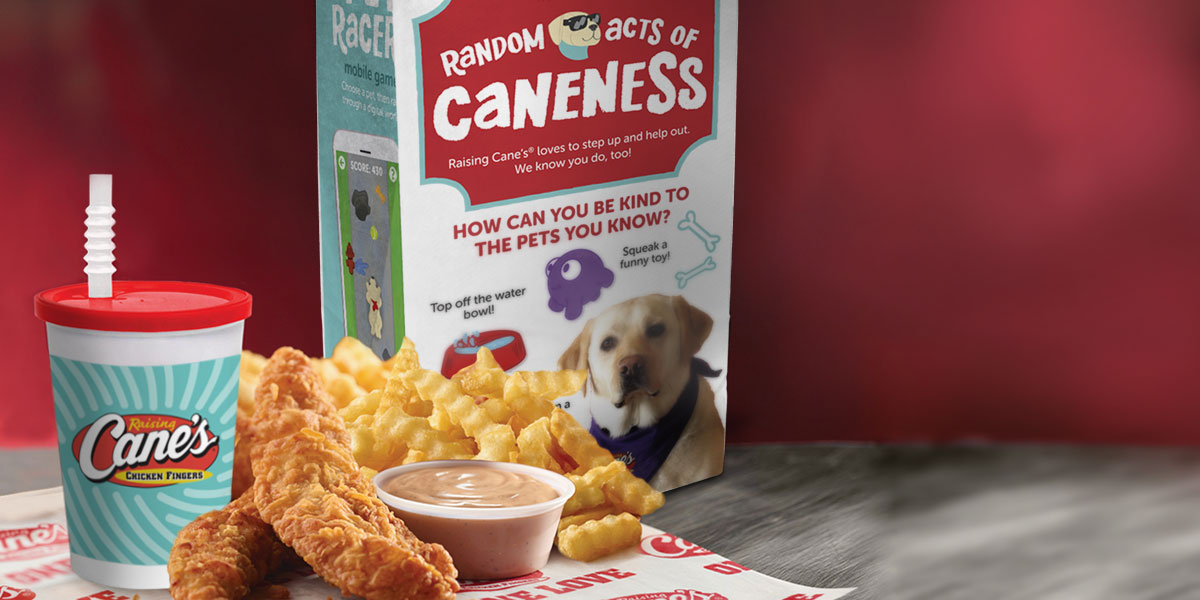 CHICKEN FINGERS KIDS MEAL
Two Chicken Fingers, Crinkle-Cut Fries, One Cane's Sauce, Kids Drink (12oz Fountain Drink, Horizon Organic 1% Milk or Honest brand Apple Juice) with Toy. Ideal for kids ages 4-7.
Find a Location
Download & Enjoy
Our NEW FREE KIDS GAME!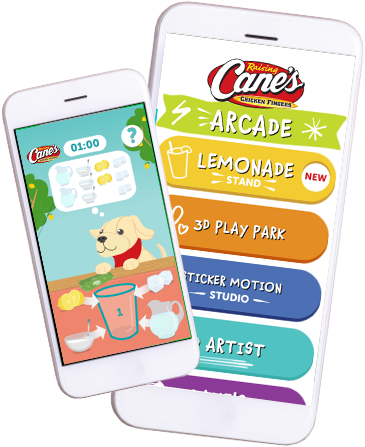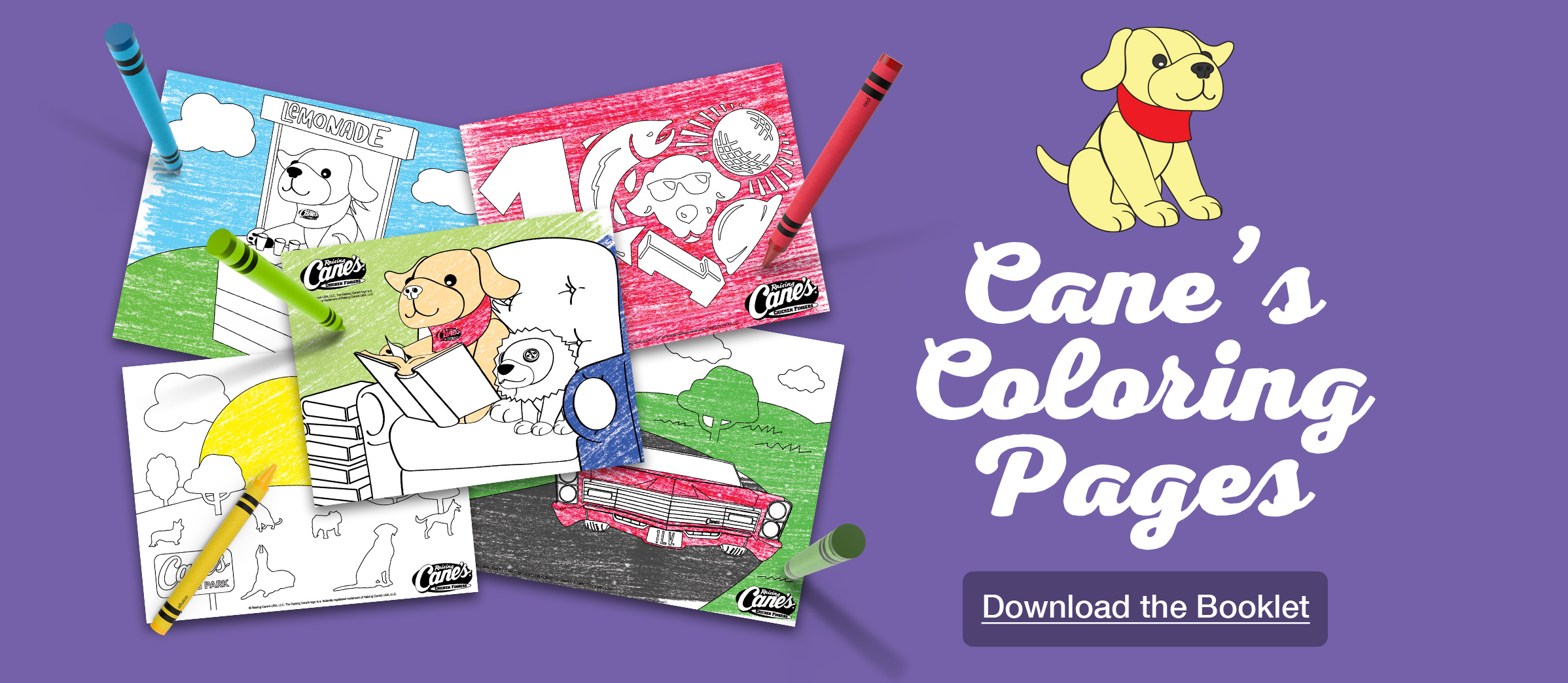 When you do things that are kind, we call them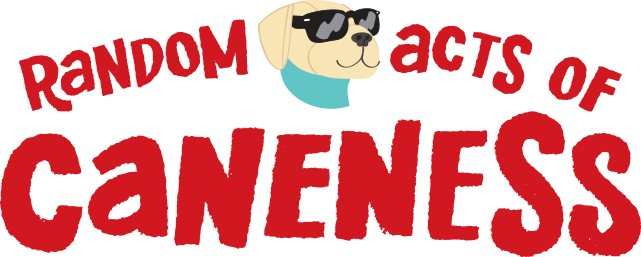 Raising Cane's® loves to step up and help out.
We know you do, too!
THE 5 TYPES OF RANDOM ACTS OF CANENESS: