We get a lot of questions about our name.
When coming up with the name for his restaurant in 1996, Todd originally planned to call it "Sockeye's" after the salmon he fished in Alaska. Luckily, a friend suggested he name it after his yellow Labrador retriever, "Raising Cane" who was always with Todd at the construction site. Since that time, Todd has continued the tradition – meet our namesake and mascots: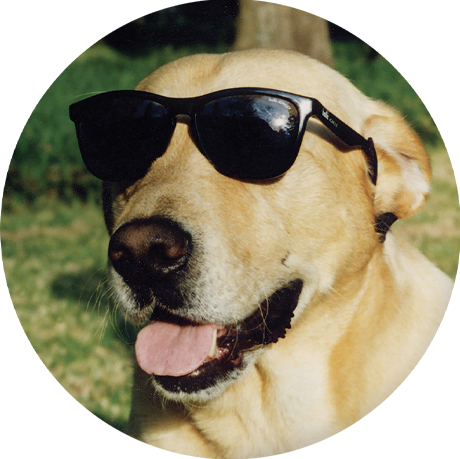 Raising Cane I
(1992-1998)
The original "Cane" and Raising Cane's namesake, he was a friendly, yellow Lab who loved to be around people and would wear just about anything, including Todd's sunglasses. Cane I's picture can be found outside most Raising Cane's restaurants.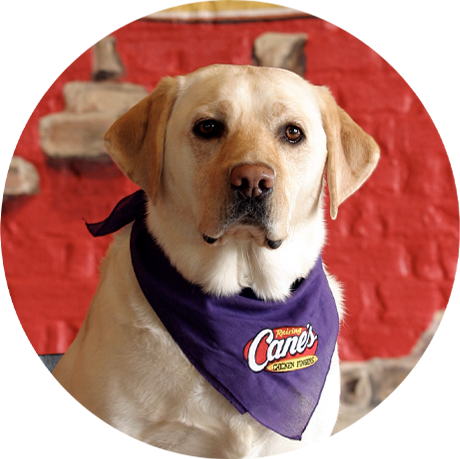 Raising Cane II
(1999-2016)
Beloved mascot and certified pet therapy dog who regularly visited hospital patients, Cane II would provide therapeutic care at hospitals around the country. She was a fixture at our Restaurant Support Office and community events for years.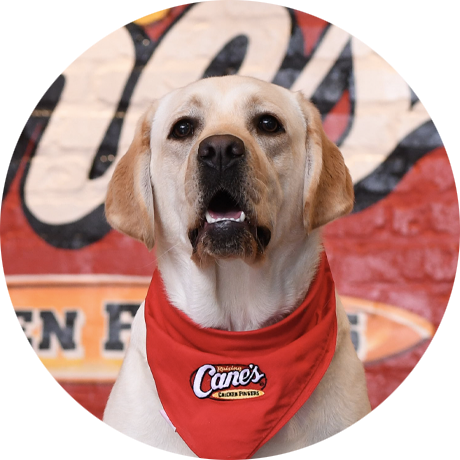 Raising Cane III
(born 2017)
Raising Cane III continues the legacy of Cane I and Cane II. She loves visiting Raising Cane's restaurants and receiving belly rubs from Crewmembers. Follow her adventures on Instagram @RaisingCane3